"Social Wallet" is implemented within the framework of the instructions of the Head of State voiced in the Address to the people of Kazakhstan on September 01, 2022.
Within the framework of the monetary part (accrual of pensions and benefits), the pilot city is Akkol. The project is aimed at achieving the following results:
approbation of social wallet and business wallet services among the population and businesses;
collection of suggestions/comments from the people and business for further improvement of service quality;
Identify shortcomings and their elimination before scaling up the Social Wallet in all regions.
The main advantages of using the Social Wallet:
no commissions for transactions, transfers to other cards, and service fees
instant transfers to bank cards without interest
the issue is being worked out to protect the funds in the wallet from seizure and blocking.
The project is implemented jointly with KazPost JSC, our leading partner. On November 9, 2023, in Akkol city, the first transactions occurred in the town's retail outlets.

A solemn event in honor of the first transaction was held in the Grand-Akkol store, which was opened by Deputy Akim of Akkol district Sayat Akhmedjanov with welcoming words:


"Akkol residents are lucky that today, together with BTS Digital, we are the first to implement successful projects. This application will eliminate all risks, and it will be possible to conduct all transactions through it. It is convenient for pensioners. There will be no queues."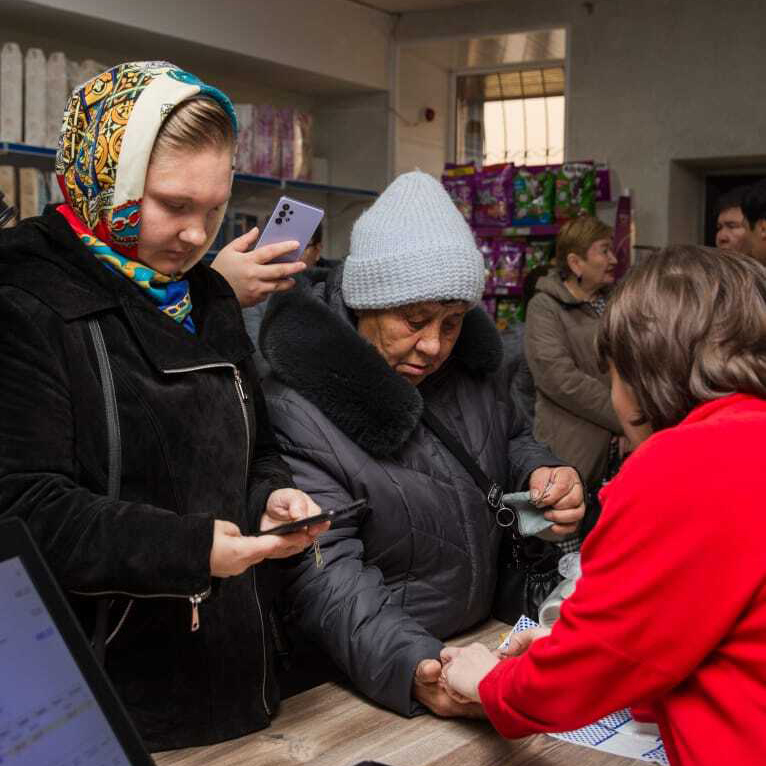 Фото @BTS Digital


"For the whole team, this is a milestone event. Much work has been done, both technical and "in the field," so I wanted to thank the project's technical and business teams. But there is more work ahead." - said Farabi Kaldybiev, Product Manager of the project "Social Wallet."